Where to buy CBD buds
Clever Botanics are who I would recommend as a first choice. Their store that has a variety of CBD products as well as CBD flower, terpenes and vape liquids. Their range has been expanded recently (around 25 types of bud) and includes some strains that start from around £5 per gram after discounts. It's well worth checking out their buds here. They know their CBD inside out.
They also offer the very latest in full spectrum oils from CBD Distillery, Kanna Swiss, Mynd and Eden Aromata.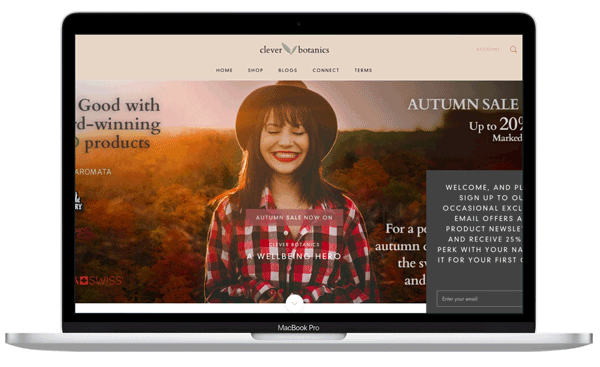 Bud Mother are a UK CBD supplier with great reputation for high quality product.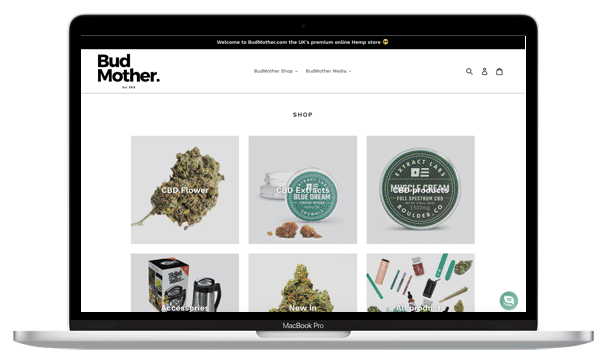 They offer a great range of CBD flower and hash, including such classics as Mango Haze and Strawberry Diesel. You'll even find CBD shake for sale here at competitive prices.
As well as CBD buds they also stock a large range of vaporisers and other handy accessories to choose from.
Reviews on Trustpilot are good, this a reliable UK CBD bud brand that you can trust. Check them out here.
You'll find that stores are popping up online all over the place and some bricks and mortar shops are even open in the UK and seem to be remaining open, for now at least.
Hempelf is one of the most highly recommended places to buy CBD bud online.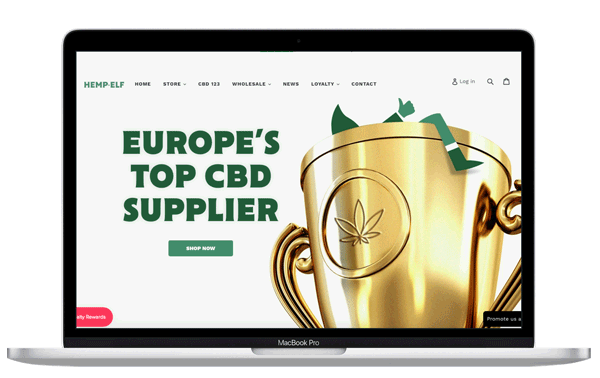 They have huge amounts of positive reviews and they also sell CBD hash as well as CBD flower. They have very responsive customer service and a decent range of buds. Hemp Elf also sell CBD infused chocolate!!
Their Strawberry Kush strain is also much loved.
CBD mania provide legal cannabis products including CBD buds and oils as well as distillates.
All products are of high-quality, low-THC CBD oils from Italian hemp crops. Make sure you check these guys out as they have some fantastic looking CBD bud starting from as low as 3 euros a gram, and also have excellent reviews on Trust Pilot.
What are CBD buds?
Quietly, shops have started selling CBD rich hemp flowers which look exactly like normal cannabis. This was news to me until recently.
These 'CBD Buds' are not actually created from the cannabis plant, but they look exactly like weed.
They have been grown using the hemp plant, and bred to contain other beneficial cannabinoids apart from THC. When you smoke a joint, it's not just the THC that affects you, so what has happened is 'legal' cannabis has been developed using hemp buds. (As they have very low levels of THC.)
Buds without THC?
Yes no THC. So the effects are going to be different to cannabis. However, the effects are not fundamentally different. The cannabinoid CBD which is present in large amounts of hashish is present in this bud, and that in itself has a diverse range of medical properties, so these types of bud are actually ideal for people looking to reduce anxiety. Something many medical users are looking for in cannabis.
There are many other cannabinoids in the cannabis plant as well as THC, and these all have marvelous and unique attributes themselves. Here's just a few.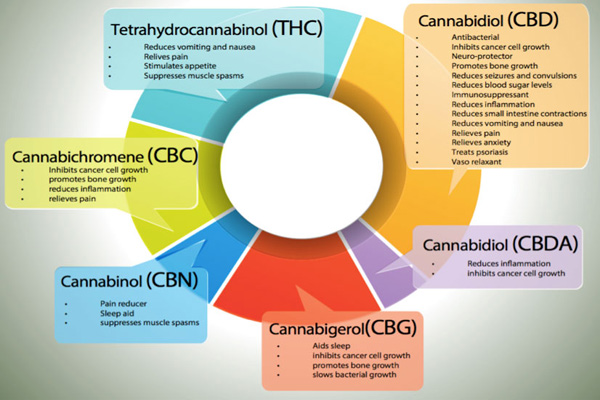 If you tried skunk and found it all a bit much then this very different approach to cannabis might just work for you. Also you don't have to smoke these flowers. You can vape them, use hashish, oils, whatever. It's a whole new world of cannabis products, just without the THC.
Law Enforcement?
The authorities have been allowing large amounts of these buds through customs, so no problems there so far. There have been absolutely no prosecutions for CBD flower, so it looks like the UK may have finally got access to a useful, legal cannabis product.
The problem here for the police is that there is no visual way to identify CBD bud from normal bud, so cannabis prohibition has become even more complicated and ridiculous than before. Ho ho. Sorry Mr. Rozzer. I get the feeling a lot of police time could be wasted with these type of products. Perhaps it's time to call it a day now chaps?
I understand that in Switzerland the police actually have on the spot testing kits that they can use to test for THC, and you can even get hold of these in the UK.
History
The Swiss have been using this type of CBD bud for many years and it has been available to buy labelled as 'tea'. It is mostly (but not universally) Swiss companies who are now wholesaling this product to UK vendors, or indeed supplying customers directly.
Some of these products now making their way around the world are created using Dinafem's seed 'Dinamed'. This is actually cannabis, not hemp, with virtually no THC and is being sold openly in Italy and Switzerland as low THC hemp. It is cannabis.
Because of their minuscule THC levels these products come under the umbrella of industrial hemp, and remain legal in the UK. Spain has recently made a ban on CBD products but they remain available in the UK and the rest of Europe. If the continuing political deadlock in the UK is to continue, there's hope CBD bud won't even be discussed within the next few years. We can hope. Stocking up could be wise!
Calming Down Cannabis
Some people are using CBD mixed in with their strong cannabis to make it more user friendly. Because CBD has calming properties it has the ability to change the cannabis high and remove any paranoia or edginess.
It has actually been found to be antipsychotic in studies, believe it or not.  It can allow you for instance to be able to focus on a book if mixed with a more THC laden bud that may not allow this because of the euphoric effects of the THC.
Read more about CBD Oils here.