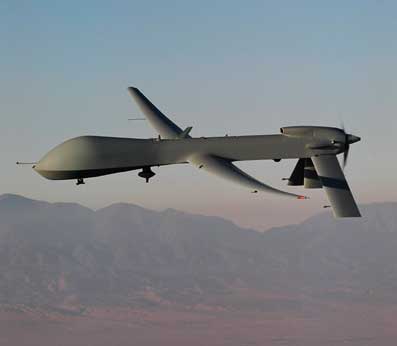 I have to say I am somewhat amazed to see this story.
In the UK, drone planes, similar to the ones used by the US military in Iraq and Afghanistan are to be introduced to spy on civilians.
Drones that, by the way were hacked into by the Taleban, using commercially available software.
The reason for this gross Orwellian invasion of freedom is to help to cut down on 'fly tipping' (that's dumping trash if you're American) they say. Oh yes and to help prosecute motorists, like they need more of that. Utter cock.
Having watched this recent documentary I can see one of the real reasons they are pushing this stuff. They can put thermal image cameras on these things and spot grow rooms in attics with much more efficiency and more cheaply than by helicopter. So – if you grow weed in the attic you may want to watch out when they actually do this.
Will it be the case that you can't even escape to the countryside for some peace without being filmed by the government? This seems so so wrong.