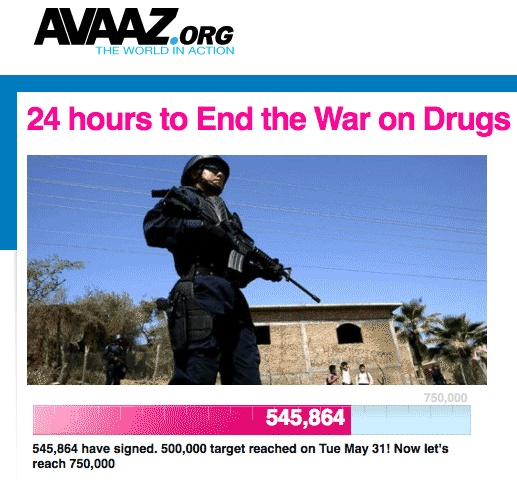 In days a high level global Commission, including five former Heads of State, will call on global leaders to end the utterly failed 'war on drugs'. But to get action it needs massive global public support.
I just signed a urgent petition which will be delivered to the UN Secretary General in days.
Thanks for the heads up Josh.