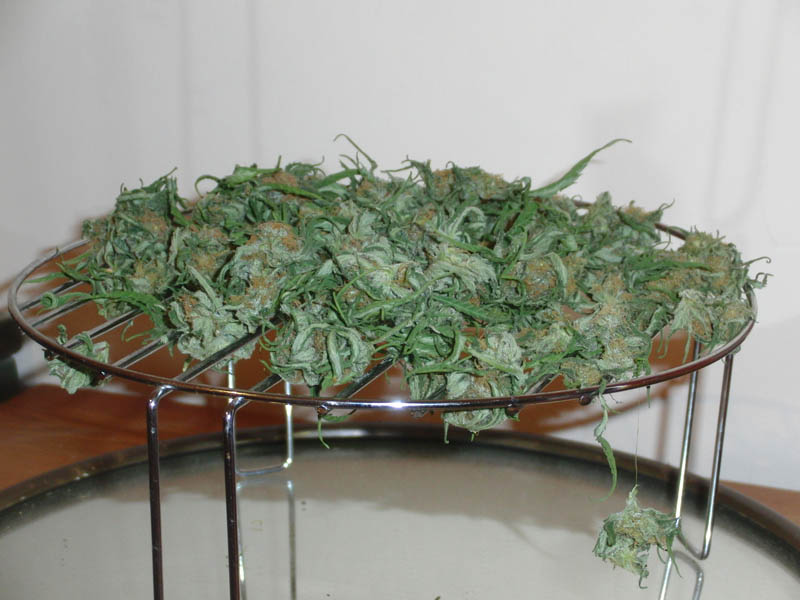 Tonight I am smoking Northern Lights.
Northern Lights I grew, (OUTSIDE you hydro freaks) from January. It's pretty ruddy nice too. And I do not speak alone, I have confirmation from a neighbour. Which means it is right. I just wish I had grown a lot more.
I seem to have a massive problem about making a judgement on weed I have grown myself. Anyone else?
Normally, I am stoned anyway on something else. So it is necessary to have a break for a few days in order to be able to make a proper assesment. Or, you can ask a friend.
It's good to ask a friend. Normally.
I did and I agree with what he said. Which is that it is 'nice' and not too heavy. A bit chatty also. I better go and check again.
Thanks for that mate.
I harvested a lot of buds with about 50% brown hairs, which I know is early in some people's books. I figured that as I am regenerating it, and that harvesting a heavy indica early may help to make it more uplifting and that it wouldn't be so much of a big deal. This seems to be true, in this case anyway.
Decent seeds from weedseedshop.
I'm sure it will be a whole lot better tomorrow too with another nights drying.