Very pleased with this Fastbud from the very nice people at SpliffSeeds. Planting in September I did not expect much, but this thing has grown very quickly, living up to its name.
Frankly I have been amazed at the number of bud sites produced in such an amount of time. The seed was planted on the 9th September so is less than 2 months old here. Smells great too, looking forward to this one.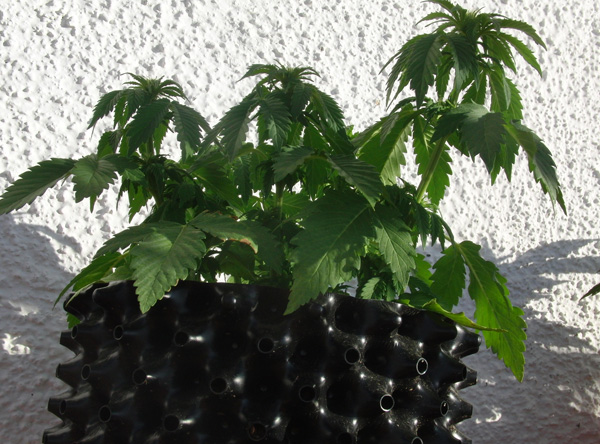 Hindu Kush from Sensi Seeds. Now I know you're not supposed to put several plants in one pot. I have. All ladies looking healthy – again I was not expecting monsters these are about 6 weeks old and flowering.