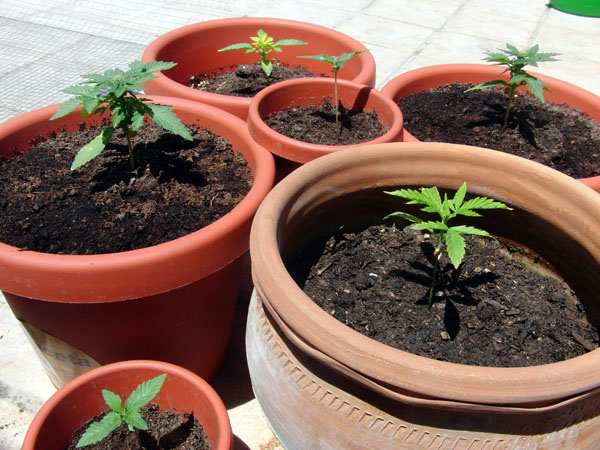 More roof action. The Short Stuff MI5s are the ones that you can see small buds starting on.
The one in the ceramic pot is Sharksbreath or something, looks like the leaves are starting to curl for some reason, not sure it's handling the hot sun very well. Time to buy some more cannabis seeds soon I think.
I'm feeling like it would be nice to have a strong Indica around the place. Just in case.
Short Stuff MI5s a few weeks in.