Here's the latest from the Lowryder's on the roof.
After previous problems with aphids and blackfly showing far too much interest in my plants I made a 'cage' to protect them with an old table and some garden mesh. And some pegs.
It apparently stops aphids and blackfly from even touching my babies, but the sun can still go through. I also have an ultrasonic cat repellant pointed at the set-up, just to be sure.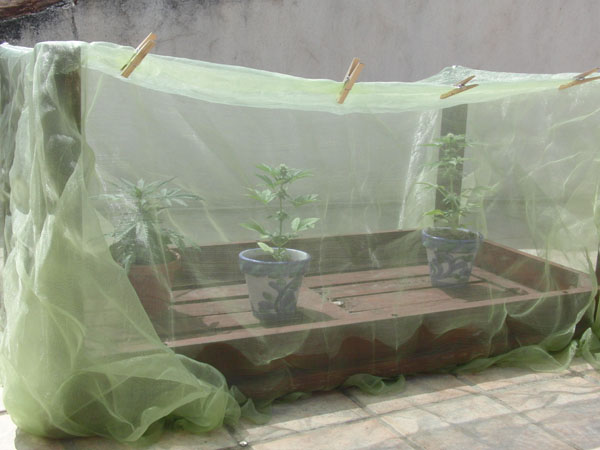 Inside you can see the 'Purple Jems' getting all buddy. One month from planting. Pretty sure I should repot these – a scary prospect.