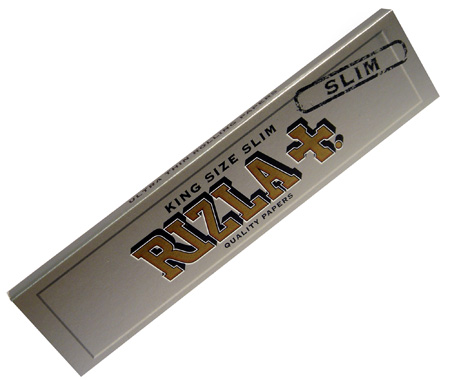 There are no finer joint creation materials than silver king size rizlas – slim.
A bit like the clipper lighter, they are a classic smoking design that does NOT need to be changed, thankyou very much.
The design has been copied around the world – but Rizla are the market leader for dope smoking papers, whether they like it or not.
Is there anything better for rolling a spliff than a silver king size skin?