And when I say day two I mean 2 days since life was spotted.
Here's what it looks like in the Lowryder plant pot today: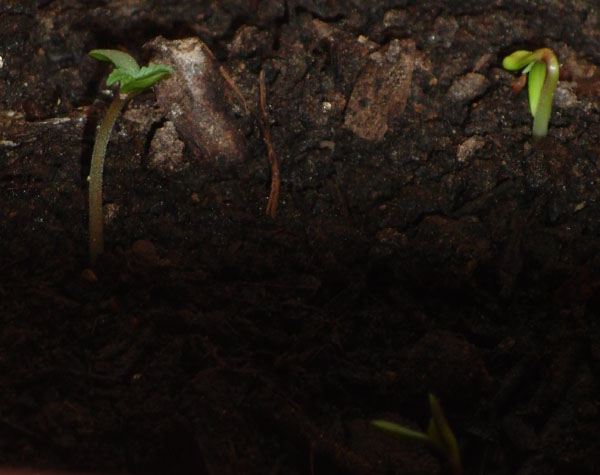 As you can see we're now on 3/5 seeds germinated, so am a lot happier. Go girls!
UPDATE:
The FOURTH seed has just popped up out of the soil. Wha-hey.
I am now talking to the little things on a regular basis too.