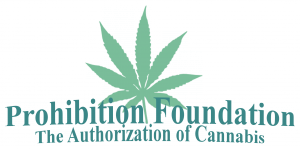 On November 21, 42 days before Colorado's first retail marijuana shops would open, federal authorities raided several marijuana facilities in Denver. It was the largest federal raid in Colorado since medical marijuana has been legalized. What are the problems concerning medical marijuana?
The federal authorities did not give a specific reason for the raids and nobody really understands why the raids took place. Apparently, one of the eight federal concerns around cannabis were violated. There is a lot of confusion regarding the rules around cannabis.
Earlier this year the federal government announced they would not stand in the way of marijuana legalization in the Colorado or Washington state. Marijuana users would not be arrested if they used marijuana and marijuana stores would not be closed down, as long as they would abide by state regulations. The federal government did mention they would be watching closely.
This still does not solve any problems. The federal law regarding marijuana has not changed and cannabis remains a controlled drug. The Beyond Prohibition Foundation is an independent and non-profit organization that lobbies for a sensible marijuana policy. This foundation motions that the medical marijuana policy has to change. The real and fundamental problem of this policy is that marijuana itself is still prohibited. This makes regulating and controlling the cultivation and consumption of cannabis impossible. You cannot regulate something that is forbidden.
The Beyond Prohibition Foundation believes marijuana should be treated the way alcohol is treated. If the business is suspected of violating any laws, they will have to face the consequences, but if the business is following the rules, they should be left alone. However, Colorado has made a good start. They are the first state in the US that has rules for recreational cannabis use.