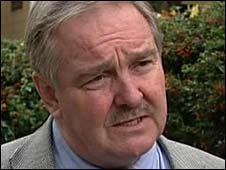 The heroic and recently sacked head of the UK drugs advisory body (ACMD), David Nutt, has called for a review of cannabis with a view to decriminalisation and even the prospect of opening up cannabis cafes. Nutt was sacked because the government didn't like what he said.
Read the story at the BBC.
Recent news has revealed that Nutt learned of his imminent sacking from the BBC, who were told by the home office that his position was under review. Charming!
There is a program on BBC Radio 4 this evening about the row, examining the government's stance. Podcast here.