Percentage of population who smoke cannabis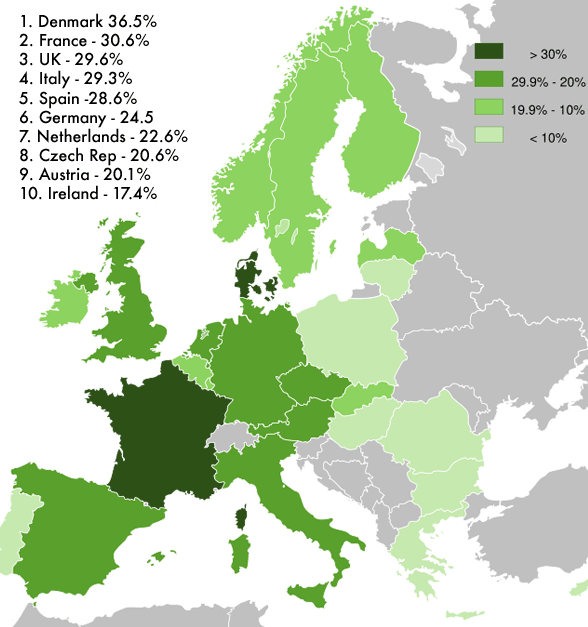 So – the Danes lead Europe in cannabis consumption. Well done guys keep up the good work. Shame about Christiana.
Not that amazing that the UK are in third place. We've struggled for many years to attain such heights in the face of archaic laws. As for the french, well, they are just french.
Italy was a bit of a surprise to me actually – clearly not all Italians spend their time on motorcycles, some of them are getting stoned.
Interesting to see the Netherlands, where weed is freely available much lower down the table.