You may remember the marvellous world map of cannabis use, from not long ago. Well I found some new data, and present you with this beautiful chart. Go Canada! And what is going on in Papua New Guinea, really? Some sort of sensible local control of the plant?
And why is Jamaica so low? Below ENGLAND! What the heck?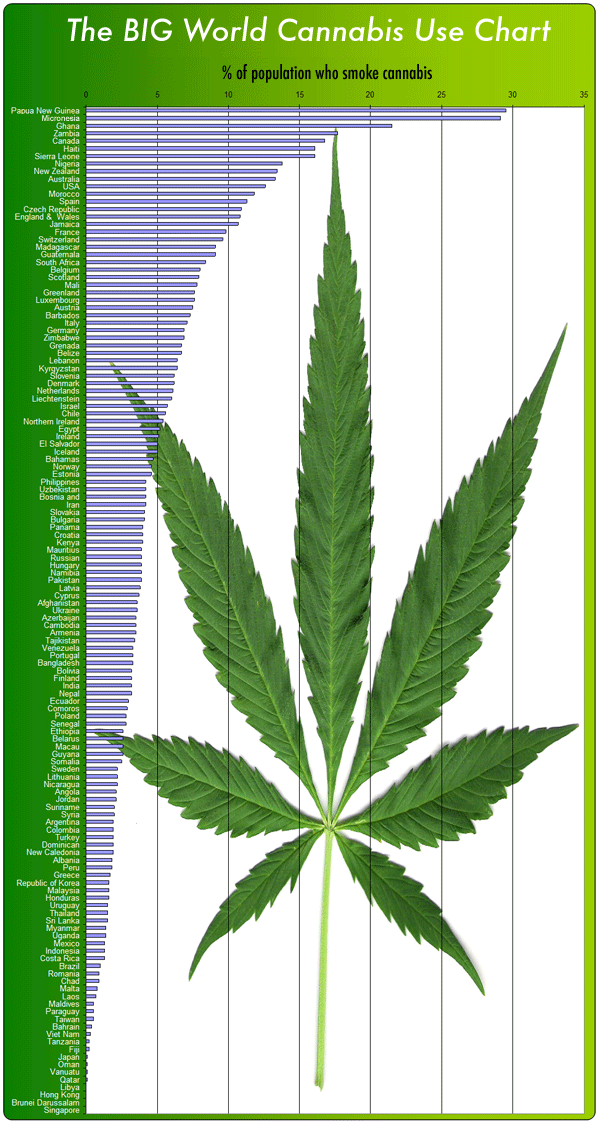 If you want to grow some weed for yourself see where to buy cannabis seeds online here.