If you'd rather not use Empire Market for buying your weed for whatever reason (like it being offline once again) here is a recently discovered alternative absolutely rammed full of cannabis goodies. Fire Tor up!
Get ready to access a massive range of flowers and concentrates at rock bottom prices, of the highest quality.
This is a well established collective of various growers who have come together to offer the best cannabis products on the dark web with a focus on customer experience. They have been going successfully for some years already as you'll see from the positive reviews on their website.
They are called Medicine Man UK.
These guys even offer a way to pay for your product (up to £100) that does not involve any registration on any website, you can simply follow their method and use your card to pay for your stuff. Of course they also accept payment in Bitcoin, LTC, XMR and BCH.
There are some extremely interesting items for sale, for example some Blue Cheese that gets great reviews and comes in at a stunning £169 on the ounce. That is some serious value!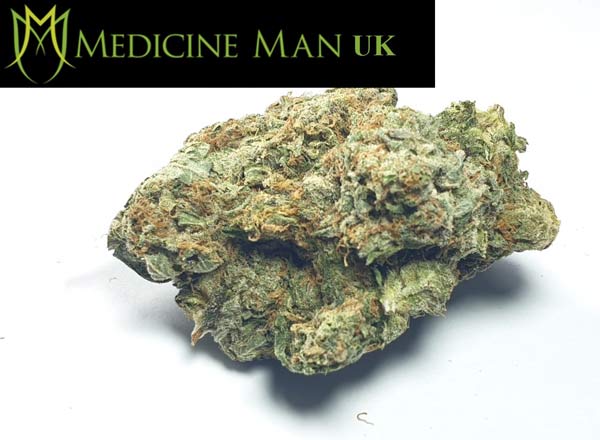 On top of this they have some delicious looking Sour Diesel shatter, starting at just £30 on a half gram. This is getting some great feedback. They even include batch dates on their product. Very professional.
Edibles are very well represented with gummies, lollipops, mints and chocolate available as well as other delights.
They also sell a good variety of hashes, vape oils and cannabis oil.
Of course, there is an extensive choice of cannabis flower available at very competitive prices, as well as pre-rolls when available.
Medicine Man also have their own customer service with ticketing system and have a number of ways that you can pay for items.
On top of all this they even offer you between 2 and 5% cash back on each order!
I caught up with them to ask a few questions about their system.
---
-Is the ordering system you describe using 'Bitcoin SV' reliable in the long term, Vitalik Buterin described this coin as a scam?
Vitalik may call BSV a scam but this has no relevance to customers as they never hold BSV and its sent straight to us. Its the only way we could find which enables people to send a payment without verifying at exchanges etc. We also accept BTC, LTC, XMR, BCH.
-Can the whole ordering process be done on a mobile? If so can you recommend a browser?
Yes some members do use their phones, currently registration may not work on some mobile browsers namely ios devices. In which case you can email us to register an account for you. We are not sure which browser would be best. We recommend you use a computer so you can have a better experience.
-Do you expect to have your pre-rolls back in stock at some stage?
Yes the pre-rolls are currently being made with a estimated listing time being next Friday.
-How many strains do you generally have available?
Generally we have around 25 strains in stock, the strains alternate between the 45 listed in the products page. This keeps all products fresh and members have choice you can only find in a dispensary in cali.
-Is it essential to encrypt address details when ordering, what will happen if I do not?
It is not essential to encrypt your address we found over 40% of members do not do so. So for our and their safety the site automatically encrypts the address field with PGP in the background.
To access their website and community simply register via this Tor link: Enjoy!
{ 0 comments }