Buying cannabis online may seem like a dodgy, unreliable proposition but those days are well and truly over. No longer do you need to go on a wild goose chase around your locality to find some decent herbs.
The truth is that buying weed using the internet is now reasonably straightforward (thanks to Bitcoin and the Dark Web) and there are professional, trusted vendors just waiting to serve your needs as a customer.
I'm going to show you exactly how to do it right here on Medicine Man, step by step. They are a UK collective that has been running for some years now. Cannabis only.
Make sure you read the news section at Medicine Man UK and check out the Forum for any info you may need before emailing them directly.
With recreational weed is legal in California it's only a matter of time before our archaic and uncaring laws catch up.
The police don't have the resources to stop crime going up all over the country, so you can pretty much guarantee they do not have the resources to be pursuing Joe Smith ordering an eighth of weed on the web.
It's just not going to happen.  I have personally used this method literally hundreds of times and the orders always come through.
According to one London postman speaking to the BBC:
"I've spent 14 years as a postman in uniform and I have never seen a drug dog."
Another postie confirms:
"If it's got a stamp on it, you post it. We don't have drug dogs to smell every parcel. We don't have the resources to X-ray every parcel. We just have to deliver it and take the risk. Our job is to deliver it safely to the customer."
You can order small amounts of cannabis with absolute confidence. You are entitled to use this and all plants. It's almost legal now. It will arrive in an innocent looking packet, double vacuum sealed.
It's a simple 7 stage process, which I would not recommend you try on a mobile, (though it can definitely be done using this wallet).  Let's get started.
1. Buy and store your Bitcoin.
See this trusted website for ways to buy Bitcoin and set up wallets etc.
Once you have purchased your Bitcoin, the balance will show in an online wallet as a number probably something like 0.0107293. (That's currently how much Bitcoin you get for £50.)
You may want to price up your products first (see below) and then buy a slightly larger amount of Bitcoin than you want to spend so that you definitely have enough for your purchase as a small amount of Bitcoin is used when sending it.
Now that you have bought your Bitcoin you should then use Electrum, Atomic Wallet or something of your choice to store your coins, ready to send to your new weed supplier.
Never send coins directly from where you buy your Bitcoins to a supplier, this is asking for trouble, always send to your own wallet first.  
2. Download and install the Tor Browser.
https://www.torproject.org/download/download-easy.html.en
You'll only need to do this once. Tor is just like using Firefox or Chrome except addresses end with '.onion' instead of .com. It can take a few seconds for it to create a connection when you first start it, this is quite normal.
Just download it and once it's installed you're away.  Tor can be used to view standard web pages as well as encrypted 'dark' pages.  At this point you may find it easier to open this page in your Tor Browser.
You should also go to preferences and select the most secure setting, this will turn off javascript, which you do not need for this. Having javascript on can be a security risk.
3. Make account on Medicine Man using the Tor Browser.
Medicine Man is a dedicated marketplace that has been serving customers for several years. I have used them many times before and cannot recommend them highly enough.
Just make an account as shown using the below link:
(It will not work with a normal browser).
http://medmanuklz7sh4m4kzuhsog5nmqu5kugyuwzt5a2qcnlgpfxzbp5jiyd.onion?mmuk_id=5
They have a wide variety of buds for all tastes, as well as cannabis edibles, capsules, hash, and vape juice, shatter etc. Currently there are over 54 types of cannabis for sale.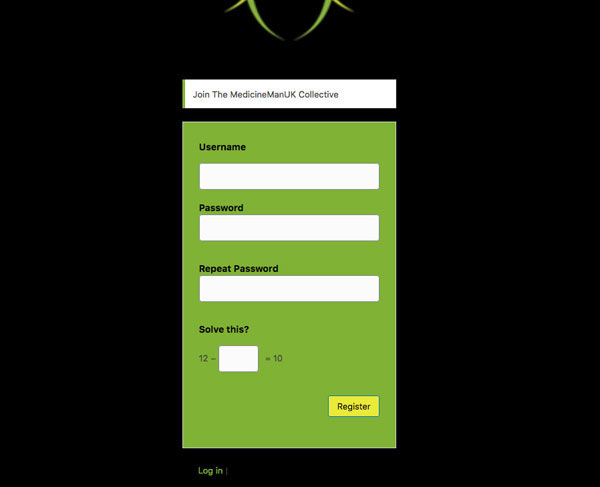 4. Log in and select the 'Shop' link.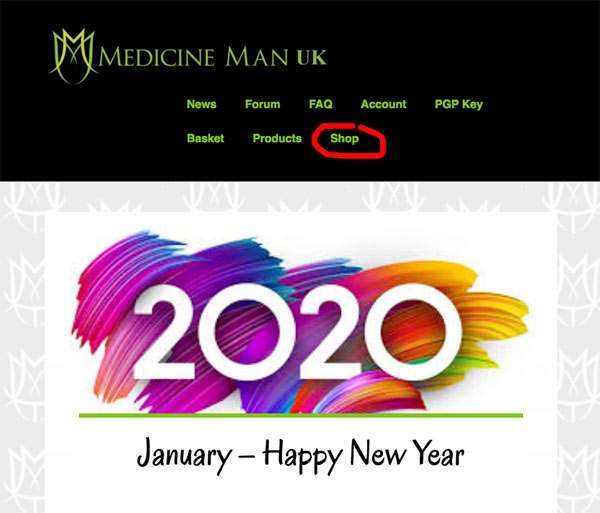 Just click on the 'Shop' link to see which items of cannabis are available. The 'products' list is the full list where some items may be currently out of stock.  'Shop' shows all of the currently available bud for sale you can buy today.
5. Buy your cannabis online!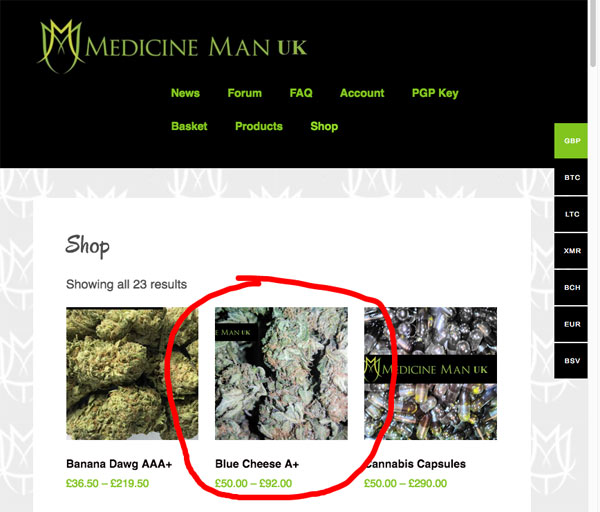 The fun part. Ordering your weed.
>IMPORTANT: A wallet has been added recently so you will need to top up your wallet before you order. It's pretty simple. <
Here we are selecting the amazing value Blue Cheese. This goes for just £169 on the ounce!! Yes it is true. And it is good weed. Just click on it like you would do on any other ecommerce website.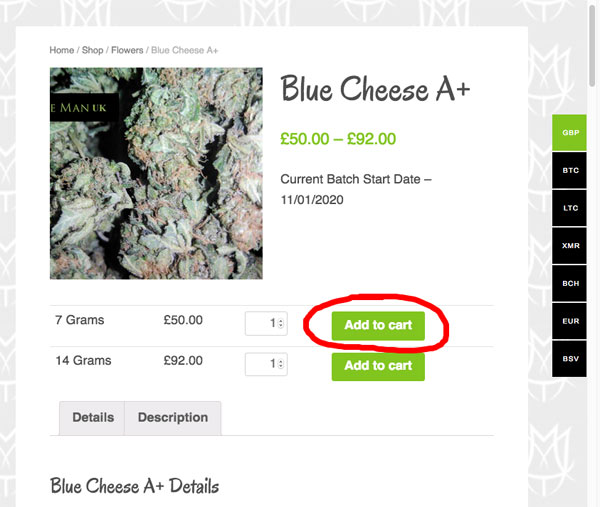 Now just click 'add to cart'. You should then see a message as below that is has been added.
6. Checkout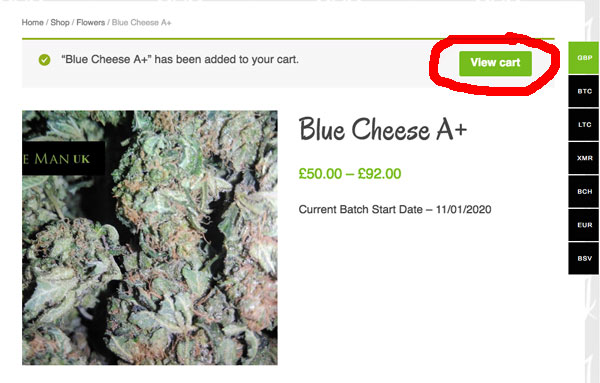 Now you have the weed in your cart you can then select 'view cart' as shown to continue the checkout process. Once you do this the screen below will appear. Just like normal shopping.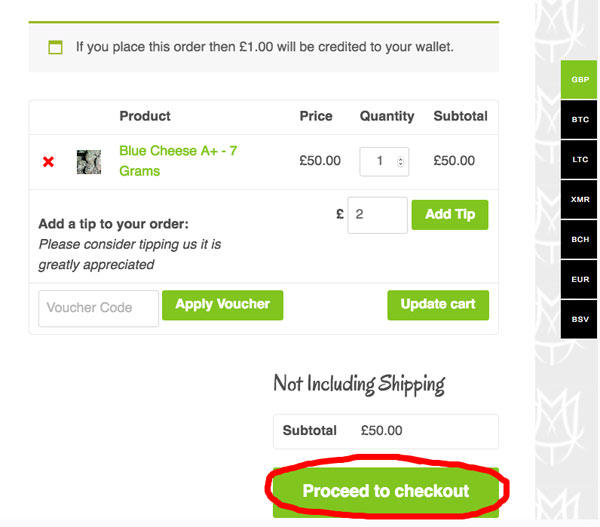 Select 'proceed to checkout' as shown to confirm the order.
Now you must enter your address in the area indicated below. If you do not encrypt it, it will be done for you by the website.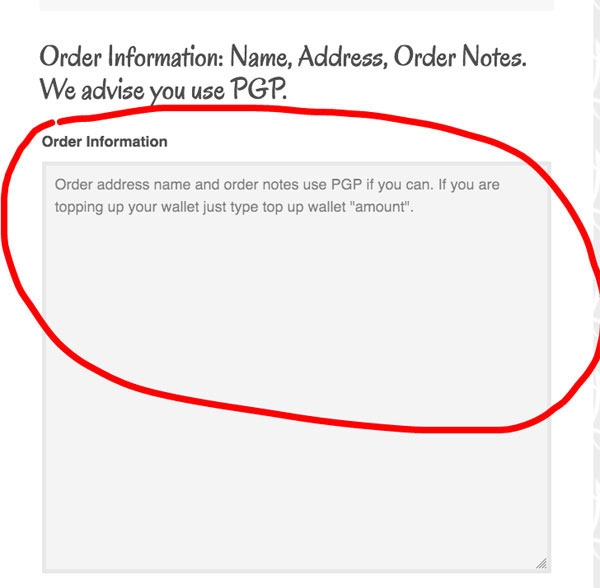 7. Send Bitcoin
Now scroll down, select the currency you want to pay with (we are using Bitcoin) and then press 'Place Order'.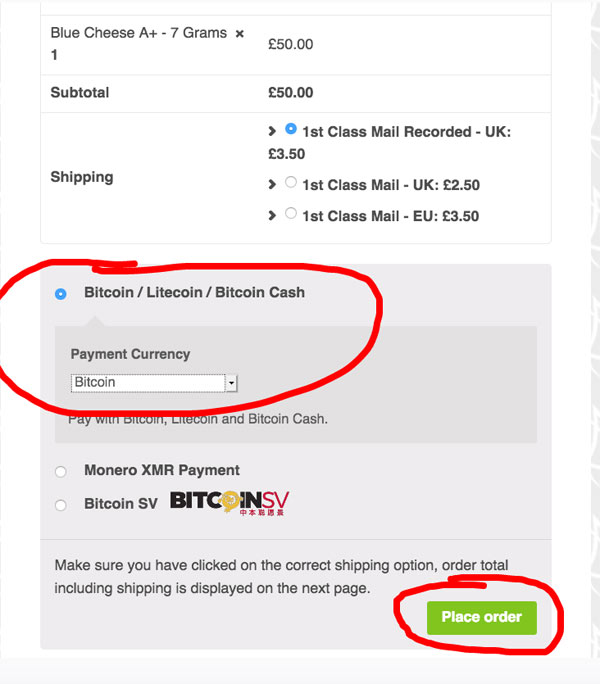 Nearly done. Now at the next screen you will get the details of where you must now send your Bitcoin to complete the order.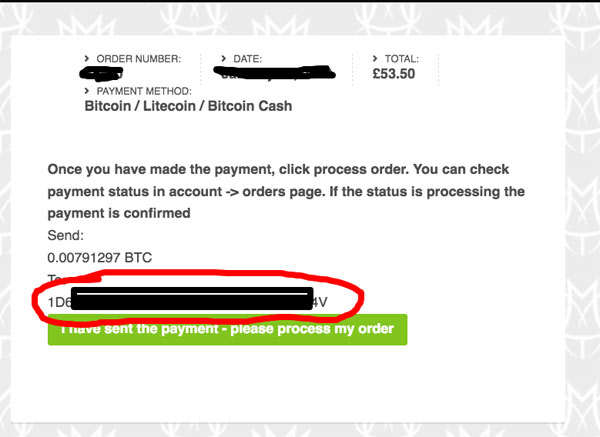 Send Bitcoin from your wallet to this address, then click the payment button to confirm your payment. That is all. You are done. Now await the postman.
From their website:
MedicineManUK would like to say a massive thank you to you all for supporting us and making this cannabis collective possible.
We hope to continue to supply our members medicinal needs with a professional service.
We believe we are helping reduce harms associated with cannabis, by making it safer to purchase your medicine then having to deal with street dealers and giving you the confidence that you know the medicine you are using is clean of all pesticides, PGRs and other nasty chemicals.
Current cannabis strains for sale online include:
Amnesia Haze
Banana Pie
Blackberry Fire
Blue Cheese
Blueberry Muffin
Bruce Banner
Casey Jones
Cherry Pie
Clementine
Critical Silver Haze
Durban Poison
Dutch Passion Haze
Dutch Treat
Forbidden Fruit
Gas
Gelato #33
Gelato Cookies
Gold Seal Hash
Grapefruit Diesel
Ice Cream Man
Jack Herer
Kandy Kush
Lemon Cake
Lemon Cake Keif
Lemon OG Kush
Mango Sherbet
Medicated Nerdz Ropes
Moonrocks – Mango
Moonrocks – Watermelon OG
Moonrocks – Stardawg
Moroccan Hash
New York Diesel
Papaya
Pearl Scout Cookies
Pineapple Express
Pink Lady Kush
Pre-roll Cannabis Packs
Purple Punch
Rick Simpson Oil
Rockstar
Runtz
Skywalker OG
Stardawg
Sundae Driver
Super Silver Haze
Tangerine
Tuna Kush
Vape – Grape Ape
Vape – Pineapple Express
Vape – Strawberry Cough
Zkittlez

---

Important note: If you're looking to get hold of cannabis oil for medical purposes, first speak to these guys, who really know their cannabis oil science.

Other CBD related options:

You may want to consider getting hold of some legal CBD buds.

CBD buds are being sold openly in the UK now and contain very low levels of THC but do contain other beneficial cannabinoids such as CBD which can reduce pain, inflammation and anxiety as well as having other positive effects.

These buds looks just the same as cannabis buds and provide the stress and pain relief of cannabis without the psychedelic brain effects that can occur with THC.

See this page for more information about buying CBD oil. If you want to take care of things yourself, then see this page about cannabis seeds.