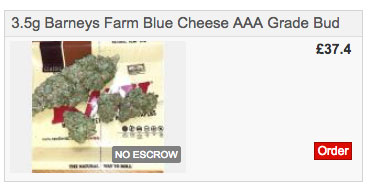 Buying cannabis online may seem like a dodgy, unreliable proposition but those days are well and truly over. No longer do you need to go on a wild goose chase around your locality to find some decent herbs.
The truth is that buying weed using the internet is now reasonably straightforward (thanks to Bitcoin and the Darknet) and there are many professional, trusted vendors just waiting to serve your needs as a customer.
I'm going to show you exactly how to do it here.
Now that recreational weed is legal in California it's only a matter of time before our archaic UK laws catch up. (We can hope).
The police apparently don't have resources to stop crime going up all over the country, so you can pretty much guarantee they do not have the resources to be pursuing Joe Smith ordering an eight of weed on the web. It's just not going to happen.  I have personally used this method literally hundreds of times and the orders always come through.
According to one London postman speaking to the BBC:
"I've spent 14 years as a postman in uniform and I have never seen a drug dog."
Another postie confirms:
"If it's got a stamp on it, you post it. We don't have drug dogs to smell every parcel. We don't have the resources to X-ray every parcel. We just have to deliver it and take the risk. Our job is to deliver it safely to the customer."
You can order small amounts with confidence. Don't let fear run your life. You are entitled to use this and all plants. It will arrive in an innocent looking envelope, often double vacuum sealed.
It's a simple six stage process, which I would not recommend doing on a mobile. Desktop is easier and in most cases more secure for this type of thing. If you must use mobile I have had success using the Red Browser on iPhone (£2).  It can be done.
1. Buy your Bitcoin
Coinbase is a large and well established Bitcoin exchange operating for many years. One of the largest exchanges in the world. Online verification of ID is normally required. (This takes minutes and is only done once – it also has no link whatsoever to any 'market'.) There is also a free sign up bonus of approximately $10.
Local Bitcoins is an exchange which allows you to buy bitcoins online using bank deposits, Paypal as well as Pingit and other methods.  The buy can normally be completed easily in a few minutes.
Once you have purchased your Bitcoin, the balance will show in an online wallet as a number probably something like 0.0107293. (That's currently how much Bitcoin you get for £50.)  You may want to price up your products first (see below) and then buy a slightly larger amount of Bitcoin than you want to spend so that any purchasing fees or price fluctuations don't affect your purchase.
2. Download and install the Tor Browser
https://www.torproject.org/download/download-easy.html.en
You'll only need to do this once. Tor is just like using Firefox or Chrome except addresses end with '.onion' instead of .com. It can take a few minutes for it to create a connection when you first start it, this is quite normal. Just download it and you're away. Get that working then you're well on the way to solving this problem.  Tor can be used to view standard web pages as well as encrypted 'dark' pages.  At this point you may find it easier to open this page in your Tor Browser.
3. Go create your account on Dream Market using the Tor Browser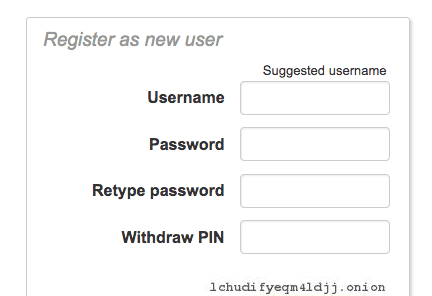 No need to use any email address, just use this link to create an account so you can log in to Dream Market and place your order. Dream is currently the easiest place to find cannabis dealers online, and is used by thousands of people daily.
You will need the Tor browser to access the link. Log in and have a look around. You'll find a link where it says BTC at the top right to your bitcoin wallet on there, (/wallet) which has a long number like the one shown below. That is the bitcoin address that you're going to send coins to. You can copy it or put it in a text file to use to withdraw your coins from Local Bitcoins or Coinbase, or whevever you choose.
4. Send Bitcoins to chosen Dark Market wallet
Here are instructions on sending out of Coinbase:
https://support.coinbase.com/customer/portal/articles/971437
The first time you do this can be a little harrowing. Really though it's a simple copy and paste of your wallet address from Dream to where you want to send your coins, and the pressing the send button, followed by waiting.
I have never had to wait over an hour, your balance normally shows up on Dream in 20-40 mins. Don't panic. Here's a video on doing it from Local Bitcoins. If you do this a lot you may want to consider sending the coins via your own bitcoin wallet. You'll notice your wallet balance go bold on Dream once the incoming transfer has been picked up. From there it normally becomes available within 30 minutes.
5. Buy your cannabis
The fun part. Ordering your weed. Go search for weed. I can make one recommendation here. ShineyBudsUK. He only sells decent weed and offers outstanding customer service. (Don't be a cock though.)
You can find him on Dream by going here with the Tor browser http://pjaopjqvjk6be4wz.onion and searching for ShineyBudsUK.  Shiney always delivers. He also often stocks a range of unopened cali tins from around £75 if you are feeling extravagant.
There are obviously many other options. Always read their reviews first.  You can find hash, skunk, edibles, oils etc.  I tend to stick with UK vendors to avoid packages going through customs, but plenty of people get deliveries from Spain and Germany without problem. On Dream you can filter vendors geographically as shown below.
Don't leave money sitting on the market the safest way to carry on is to use your money as soon as it is on there, then there is less risk of it being compromised in some way.
Remember your pin numbers. Some dark web sites require that you have a pin as well as a password. Do not lose or forget this. It may even be an idea to write it down somewhere.
Dream Market does go down (or can be really slow) so just be patient and you'll get there. It's not like using the normal web, so get used to it being slow and occasionally offline. If for some reason you can't access it here are some official Dream Market Mirrror URLS:
http://pjaopjqvjk6be4wz.onion
http://s2c4cmjtvqvdlpw4.onion
http://zyhljpm635qgy7wj.onion
http://ryzkxdz2feh5xoz7.onion
http://qf7krcylpc4iswho.onion
http://fkqzda67aavjkhui.onion
http://6qlocfg6zq2kyacl.onion
http://lchudifyeqm4ldjj.onion
http://wet4o7ali46htxkm.onion
http://vilpaqbrnvizecjo.onion
http://t3e6ly3uoif4zcw2.onion
http://exhjtuety6ml5u54.onion
http://wn2vtsetsdggve45.onion
http://kzda2greas4thbbp.onion
When you get to putting in address details ensure that you select to encrypt (as shown in the image below).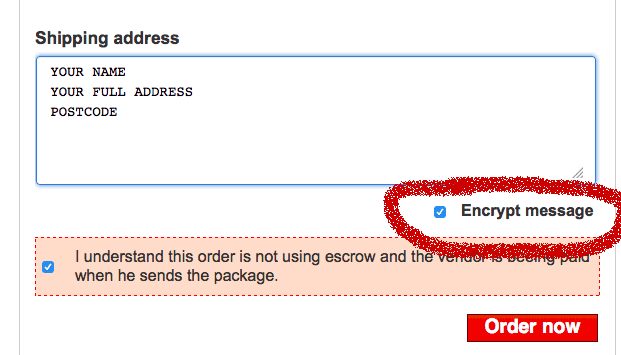 6. Finalise on delivery
Don't forget to log back into the market to indicate that you have received your order and release payment to the vendor once your weed had arrived. This is called finalising. Some vendors do not allow this 'middleman' system called Escrow if they are very trusted you'll see 'no escrow' which means they get their payment immediately when you order.
If you want to be extremely safe in your purchase you may want to consider using a VPN (a virtual web connection to hide your location further) when using Tor.  For small amounts though, I think this may be overkill.
Also please note that if you are going to do this often you definitely should consider first transferring the Bitcoin from where you buy it, to your own private wallet (like Electrum or Blockchain) and then on to Dream Market.
Good luck with your orders. You wont need it! Remember the markets do get shut down from time to time and vendors even sometimes 'exit' with their cash in hand, you're not dealing with Amazon here, although there are a few professionals who stand out.
Important note: If you're looking to find cannabis oil for medical purposes, first speak to these guys, who really know their stuff.
Problems? Get in touch and ask me for help.
An alternative.
If this is all too much and you're looking for medical relief you may want to consider getting hold of some legal CBD buds. They are being sold openly in the UK now and contain very low levels of THC but do contain other beneficial cannabinoids such as CBD which can reduce pain, inflammation and anxiety as well as having other positive effects.  These buds provide the stress and pain relief of cannabis without the stoned brain effects that can occur with THC.