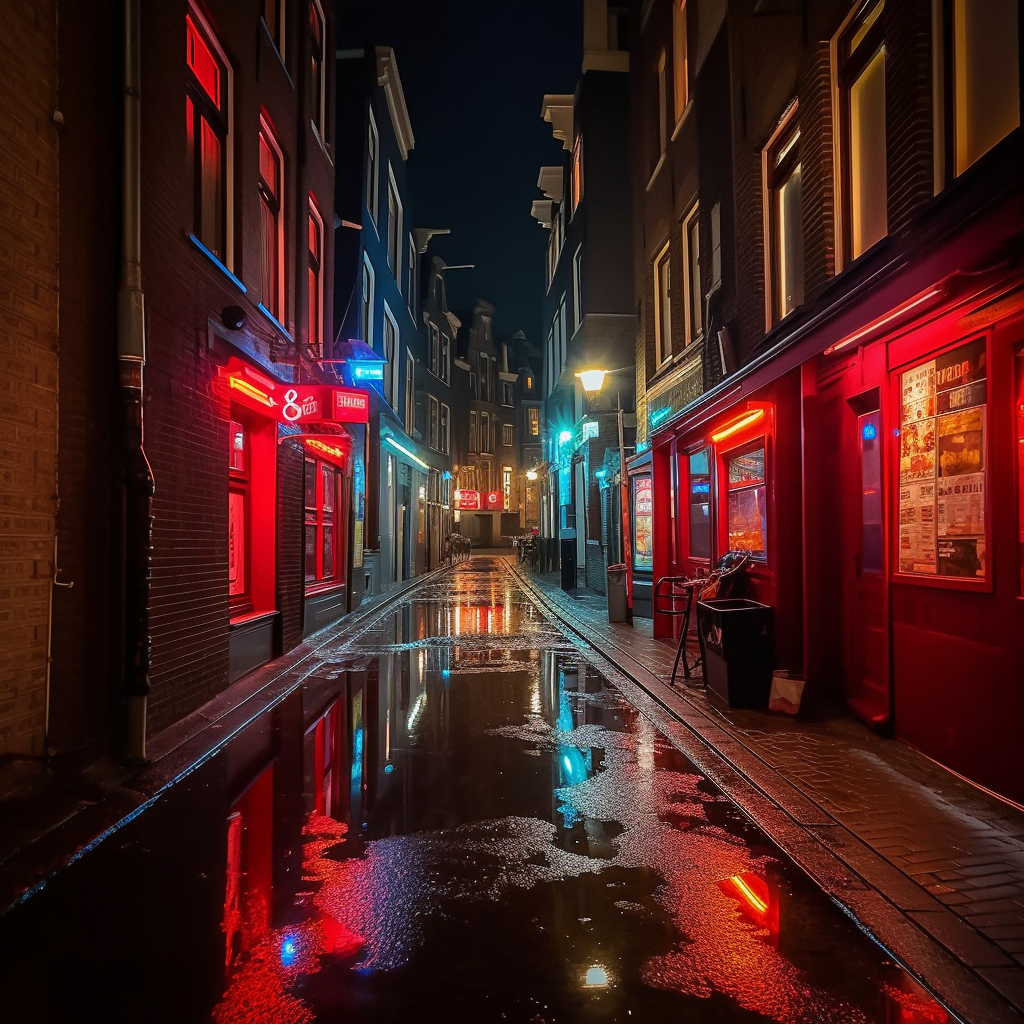 Introduction
In recent years, Amsterdam's iconic Red Light District, with its hustle and bustle, has become a magnet for tourists.
While this brings some economic benefits, it also triggers a wave of nuisances due to excessive crowding, noise, and drug misuse, causing significant problems for local residents.
In response, Amsterdam's city council has decided to take action.
Measures to Mitigate Overcrowding and Nuisance
Starting mid-May 2023, smoking cannabis in public will be forbidden in the old city center. The move aims to minimize the public disturbances caused by drug use, a major concern for both residents and law enforcement.
In addition, there will be stricter regulations on the sale of alcohol. During periods when the sales ban is in effect, shops are obliged to shield or remove alcoholic beverages from public view.
Alongside this, the council will also be adjusting the closing times for establishments within the hospitality and sex work sectors. The aim is to provide a more peaceful late-night atmosphere for residents and reduce the negative impacts associated with mass tourism and recreational substance misuse.
Consultation and Stakeholder Feedback
Before these measures are fully implemented, the council is inviting residents, entrepreneurs, and other stakeholders to provide their feedback and suggestions.
They have four weeks to respond, after which the council will consider these responses before making final decisions. The aim is to have these measures in effect by summer 2023, making the Red Light District safer and more enjoyable for all.
A Multi-Layered Approach
These initiatives are an extension of an ongoing drive to improve public order and safety in the area.
The council has previously introduced measures such as deploying hosts, implementing one-way traffic systems during peak times, and closing off parts of the Red Light District during periods of extreme crowding.
Moreover, the consumption of alcohol in public spaces has been banned, and additional efforts have been made to combat the problem of street dealing.
Specifics of the Cannabis Smoking Ban
The ban on public cannabis smoking is designed to significantly reduce the disturbances attributed to drug use.
The council also plans to investigate the feasibility of banning takeaway sales of cannabis from 4 pm to 1 am from Thursday to Sunday. If required, there may also be additional restrictions placed on cannabis smoking on coffee shop terraces within the district.
Tightened Alcohol Sales Regulations
Existing regulations limit the sale of alcohol in the district. From Thursday to Sunday, the sale of alcoholic beverages will be prohibited after 4 pm.
This rule will be indefinite and enforced more strictly from mid-May 2023. During these times, all alcoholic beverages must be concealed or removed from stores.
Adjusted Closing Times
The council will be amending the closing hours for hospitality businesses and sex work establishments. From April 1st, these venues will need to close their doors at 2 am on Fridays and Saturdays.
Also, a 'window time' for alcohol-serving hospitality venues is proposed, meaning that no visitors can enter after 1 am. This rule will also apply to outdoor terraces during the summer months, which will have to close at 1 am.
A safer environment for all
Amsterdam's city council is taking comprehensive steps to combat the issues of overcrowding and nuisance in the Red Light District.
By doing so, they aim to create a safer, more pleasant environment for everyone – residents, tourists, and entrepreneurs alike.
For more information about how these changes may affect you and opportunities to have your say, visit www.amsterdam.nl/aanpak-binnenstad/.