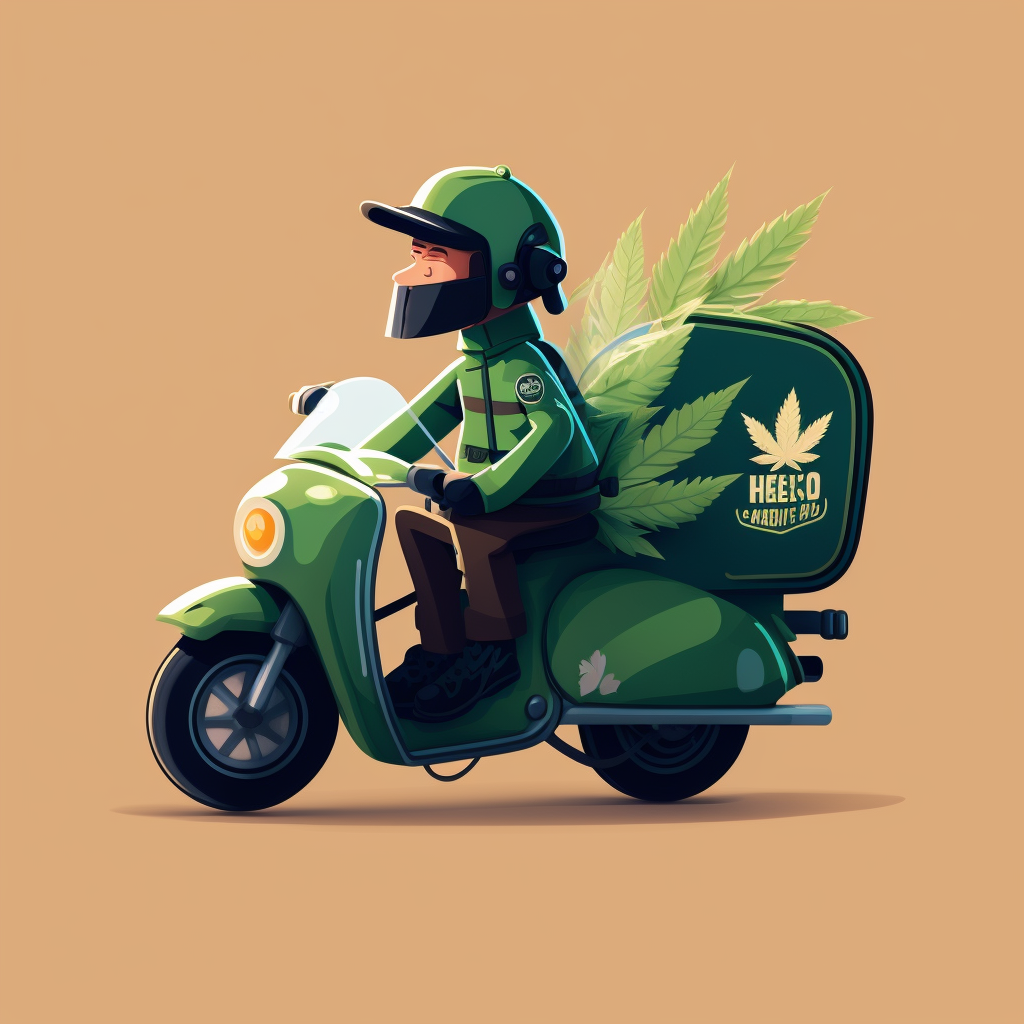 Get ready, Canada, because soon you'll be able to enjoy the convenience of having legal cannabis delivered straight to your doorstep! This fantastic new service is brought to you by none other than the popular delivery platform, Uber Eats.
Expanding its delivery offerings beyond just food, Uber Eats has recently announced that it will be delivering cannabis in Toronto, the nation's capital. This exciting venture is made possible through a collaboration with Leafly, a renowned cannabis website.
This groundbreaking initiative marks the first time in history that a major third-party platform is offering weed delivery. And rest assured, this service is completely legitimate and reliable, providing you with the highest-quality cannabis products from reputable retailers.
Uber Eats will be partnering with three esteemed marijuana retailers: Hidden Leaf Cannabis, Minerva Cannabis, and Shivaa's Rose. In an interview with CBC, Lola Kassim, General Manager of Uber Eats Canada, shared the exciting news.
"We are partnering with industry leaders like Leafly to help retailers offer safe, convenient options for people in Toronto to purchase legal cannabis for delivery to their homes, which will help combat the illegal market and help reduce impaired driving," Kassim said.
With Uber Eats' continuous growth and expansion over the past few years, the platform has become incredibly versatile and accommodating to businesses of all sizes. This new cannabis delivery service will be available exclusively to Uber Eats users aged 19 and above.
And the cherry on top? Whenever you find yourself craving some snacks after enjoying your cannabis, Uber Eats is ready and waiting to deliver your favorite munchies. We think this is an ingenious move by the company!
Kassim also mentioned that Uber Eats is eager to support local cannabis retailers through this new partnership. "Leafly has been empowering the cannabis marketplace in Canada for more than four years, and we support more than 200 cannabis retailers in the greater Toronto area," she said.
Yoko Miyashita, CEO of Leafly, spoke with Global News about her company's commitment to providing top-quality cannabis products to Canadians since the plant's legalization in 2018. "We are thrilled to work with Uber Eats to help licensed retailers bring safe, legal cannabis to people across the city," Miyashita said.
According to municipal reports, 57% of cannabis purchased in the province of Ontario, where Toronto is located, between January and March 2022 was obtained through legal channels. Cannabis sales and production were legalized in Canada back in 2018.