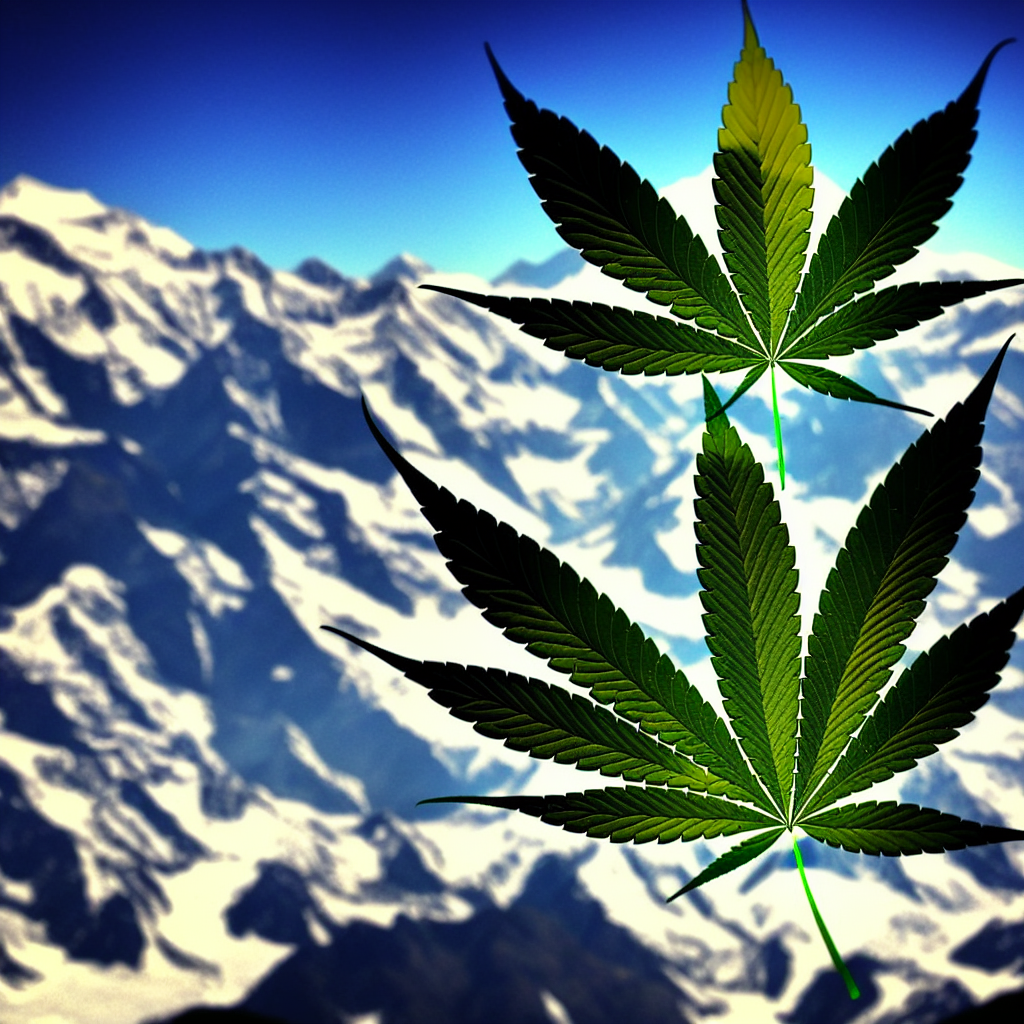 Switzerland's largest city, Zurich, is set to embark on an innovative journey to explore the potential advantages of legalizing and regulating cannabis consumption and sales. The Swiss government has given the green light for this trial, which aims to evaluate the health and economic benefits of controlling the supply of this recreational drug.
Study starts – with feedback
Starting this summer, as part of a three-and-a-half-year scientific study, 2,100 Zurich residents will have the opportunity to purchase regulated cannabis doses for personal use. In return, they will be asked to complete a questionnaire every six months, providing insights into their consumption habits and overall health.
This initiative reflects a growing trend among European authorities to consider liberalizing cannabis laws, following the example of several US states. Last October, the German government announced plans to legalize cannabis nationwide, albeit with stringent conditions. However, there is no definitive timeline for when the German legislation will come into effect.
Barbara Burri, the project leader from the Zurich municipal health department, spoke enthusiastically about the trial on Wednesday: "The idea is to get robust real-world evidence that serves policymaking for new [national] regulation on cannabis." The Swiss government made the announcement following the federal health department's final approval on Tuesday.
Buy your weed in a Pharmacy
Starting in July, participants will be able to purchase cannabis from pharmacies, special dispensaries, and social clubs throughout Zurich. Prices will be adjustable to reflect fluctuations in the black market. Public health surveys indicate that one in three Swiss adults has tried cannabis, with an estimated 13,000 regular users in Zurich, a city of 400,000 residents.
The study will offer participants a variety of products containing different tetrahydrocannabinol (THC) concentrations—the active ingredient in cannabis. High-strength strains with up to 20% THC concentration will be available, with all products strictly controlled for purity and produced organically by licensed Swiss companies.
Burri explained that the trial's broad focus aims to gather data on the effects of varying cannabis strengths, the factors influencing informed decision-making, and the pros and cons of different sales models. Findings from the trial will be published on a rolling basis beginning next year.
Not for everybody
The program is open to anyone over 18, with certain exclusions, such as pregnant women, professional drivers, and adults exhibiting signs of drug dependency or poor health due to drug use.
Public opinion on cannabis legalization has shifted significantly in Switzerland since a 2008 referendum, in which just over a third of citizens voted in favor.
In September 2020, MPs passed an amendment to the country's narcotics act, allowing for "pilot" legalizations of cannabis. The Swiss city of Basel initiated a smaller-scale cannabis legalization trial in September, while Zurich finalized its trial scheme proposals last July.