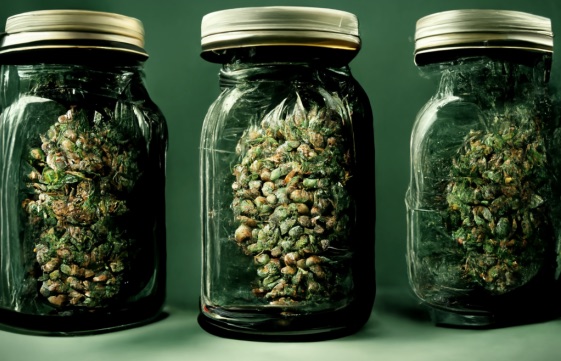 This post is about cannabis seedbanks in Europe, or the EU. The focus is on identifying which ones are considered to be high-quality, as well as what they offer in terms of interesting cannabis genetics.
These companies should be able to meet your needs when it comes to cannabis seeds. They each have a unique heritage and history in the world of cannabis. Let's get started:
Contents:
1. Sensi Seeds
Sensi Seeds have been around since the very early days of the cannabis scene in Amsterdam. Led by Ben Dronkers they have a well established catalogue and are behind many mega strains you will probably have heard of such as 'Super Skunk' and 'Northern Lights'.
As well as this they are responsible for some incredible classic Haze strains.
They also expanded their catalogue recently to include many more autoflowering and feminised strains which are proving to be extremely popular. I have personally grown many of their strains and found their NL5 Haze to be an absolutely divine experience in both effect and yield.
It is worth mentioning Sensi Seeds do not have a worldwide delivery policy, if they cannot deliver to your country you can find their stock in other places like the Vault who will ship worldwide.
2. Dutch Passion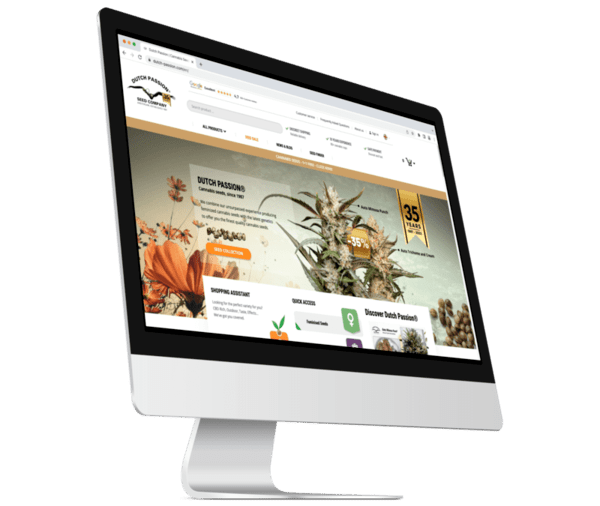 Dutch Passion are another old school seedbank that have been around since the early days of seed development in Europe.
Many of their strains have become all time classics such as Blueberry and Mazar.
Dutch Passion have also put a huge amount of energy into their autoflowering catalogue which has produced some amazing results.
I have grown out many of their strains with great results each time. Mazar remains a firm favourite, and I never had any issues with germination of any of their seeds.
3. Barney's Farm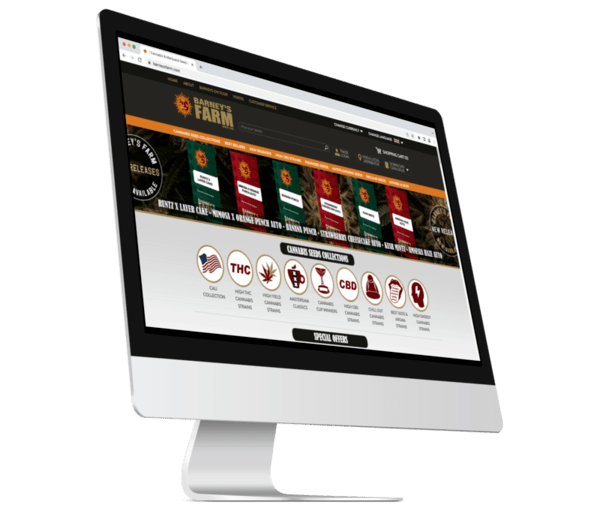 Barney's Farm have a great reputation for many of their strains and these guys have also been around for many years. Barneys have won numerous cannabis cups and continue to release groundbreaking cannabis strains.
I was lucky enough to have grown their Pineapple Chunk as well as their Gorilla Zkittlez, both of which were completely magnificent plants.
Their Pineapple Express auto is also extremely reliable with a superb calming but functional stone. LSD is also a quality strain of theirs which is super easy to grow and has absolutely full on psychedelic trippy effects. It's well worth checking Barney's out.
4. Mr Nice Seedbank
Created by Shantibaba, the Mr Nice Seedbank was also endorsed by Howard Marks (RIP) and has always focussed on producing only the very highest quality in cannabis genetics.
I did grow their Black Widow strain years ago which turned out very well, an ideal daytime tonic.
The Mr Nice Seedbank has won many cannabis cups over the years. They have a solid following in the cannabis community, and for good reason.
Some of their most popular strains include Super Silver Hazer and Mango Haze, both are energizing and great yielding cannabis powerhouses.
5. Sweet Seeds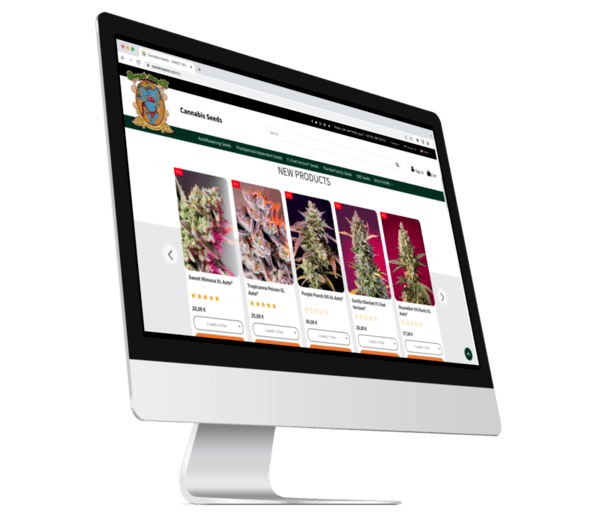 Sweet Seeds are one of the leading Seedbanks in Spain and it is easy to see why if you try their strains. I have been lucky enough to sample their Black Jack and as a lower of Jack Herer I must say this has been one of my favourite interpretations of this classic.
They are also well known for their 'Cream Caramel' strain, which also does great as an auto.
Sweet Seeds have also made a massive impact on the autoflowering cannabis seed market and their strains (rightly) have a reputation for decent yields and effects.
I have grown their Cream Mandarine Auto' and absolutely loved the performance of the plant as well as its solid effects. These guys are well worth your attention if you like good weed.
6. Paradise Seeds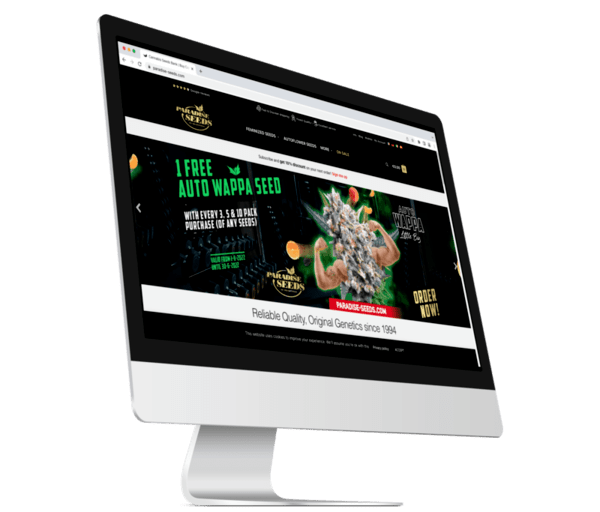 Paradise Seeds was founded in 1994. Since then they have won over 50 cannabis cups! This makes them one of the most decorated cannabis seed banks in the world.
'Sensi Star' and 'Durga Mata' are probably their most well known cup winning strains, but there is much more than that on offer at their online shop.
They are trusted by thousands of people around the world, home growers and professionals alike.
7. Ace Seeds
Landrace sativas, ie, local strains that have been unaltered over the years are what Ace Seeds speciailize in these and also adjust them to make unique new strains.
There are some remarkable specimens in their catalogue, some which have become very well known.
Their NepalJam for example has become a firm favourite with many UK growers and they have some very interesting Haze strains. If you're looking for some energizing super chong, this is the brand you need to investigate.
8. DNA Genetics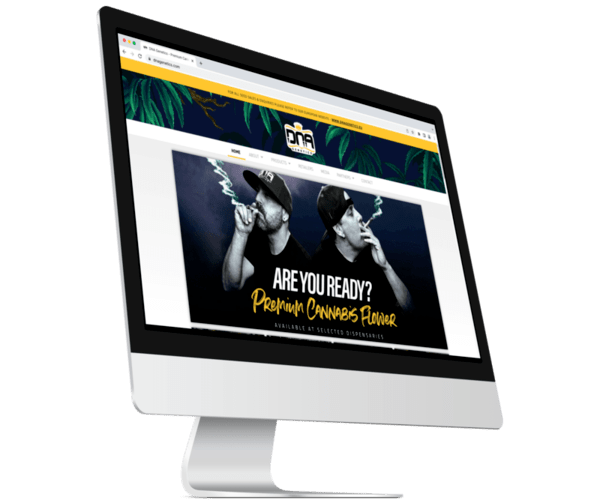 DNA Genetics have a fierce reputation throughout Europe for absolutely first class cannabis genetics. I first came across them when trying to find the best version of OG Kush in seed form and they are often recommended for this.
Grown outdoors in Spain it was an outrageous high, with tranquillising and energetic effects all at the same time.
Great for getting things down, this was still some of the nicest weed I have ever had. Their Kandy Kush strain is also highly regarded, and this also goes double for their Lemon Skunk. Absolute classics. Don't overlook this seedbank.
9. World of Seeds
World of Seeds are an established Spanish Seedbank with a diverse catalogue of seeds originating from all over the planet.
My friend are out their Columbian Gold seeds which turned into a massive plant with many side branches outdoors.
I grew their Wild Thailand autoflowers one season and they performed very well indeed, giving an impressive yield and strong long lasting high.
10. Original Seeds Store
The Original Seeds Store have been in the business for many years. Lovely people who can be trusted without a doubt.
They also have their own brand of seeds which has been very well received.
The Original Seeds Store can deliver seeds throughout the world (Including Thailand!) and also have some interesting bulk seed deals. Definitely a highly recommended brand.
11. Kannabia
Based in southern Spain Kannabia are another highly regarded Spanish Seedbank. My friend grew out one of their earlier Critical strains and it was one of the most outstanding things in his garden that year.
They are known for their 'Mataro Blue', which is excellent, and they have a growing catalogue of very interesting specimens.
12. Fast Buds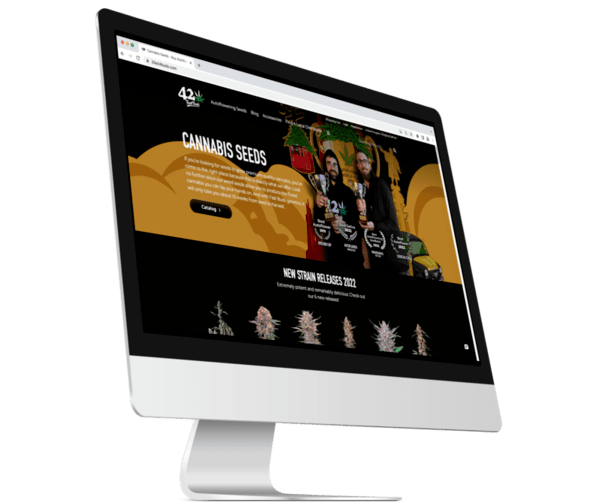 Fastbuds have been going from strength to strength (many cup wins) in the autoflowering cannabis scene.
Specialists in autos, Fastbud's expanding catalogue includes some of the most sought after strains in the world in autoflowering format.
I grew out their 'Girl Scout Cookies' once and it was nothing sort of spectacular. An unforgettably banging strong high. Their 'Green Crack Auto' is also excellent, real uplifting fuel.
If you're into autos make sure you look at what Fastbuds have on offer.
13. Weed Seed Shop
Weed Seed Shop is brought to you by some of the same people who manage the Sensi Seeds catalogue. You can expect to find high quality classics here at the best possible prices.
If you're looking for some good value, reliable genetics then Weed Seed Shop may be worth a visit. As well as feminised seeds they also offer some competitive autoflower options.
14. Greenhouse Seeds
The Greenhouse Seed Company have also been around from the very early days, with many prize winning delights. I have grown out their Himalayan Gold and also their Arjan's Haze 1.
Both were excellent and would definitely grow them again, indeed I have. Arjan's Haze 1 is probably my favourite Haze plant to date. A huge thing with a wonderful psychedelic uplifting high.
Their Himalayan Gold is a fantastic plant with a hard hitting but clear high that makes your day incredibly dream like and stress free.
15. Seedsman Seeds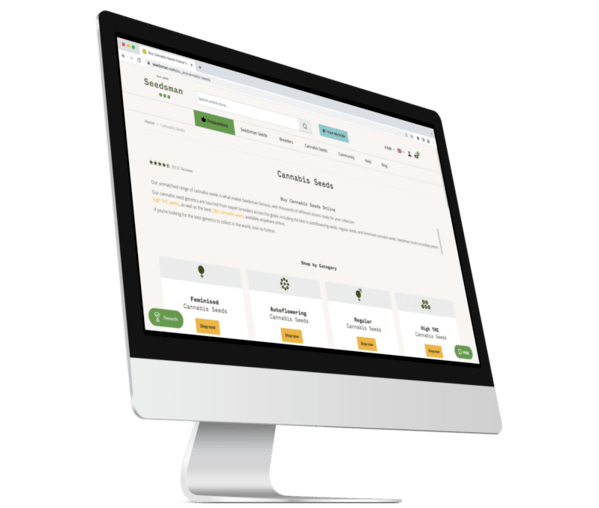 Seedsman have been in the cannabis seed business for many years now and have a decent reputation for being a world wide facing seedbank with good choice of genetics.
As well as having a warehouse in Europe they also supply the United States through a base there. Seedsman also have their own line of seeds which are highly regarded.
16. Blimburn Seeds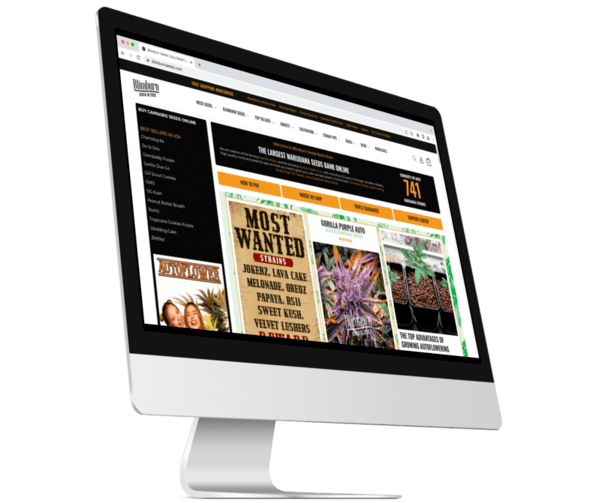 Based out of Barcelona Blimburn was founded by growers with more than 15 years growing experience, with the intention of creating very special cannabis seed genetics.
They have won a number of awards for their seeds. Well worth checking out.
17. Amsterdam Seed Center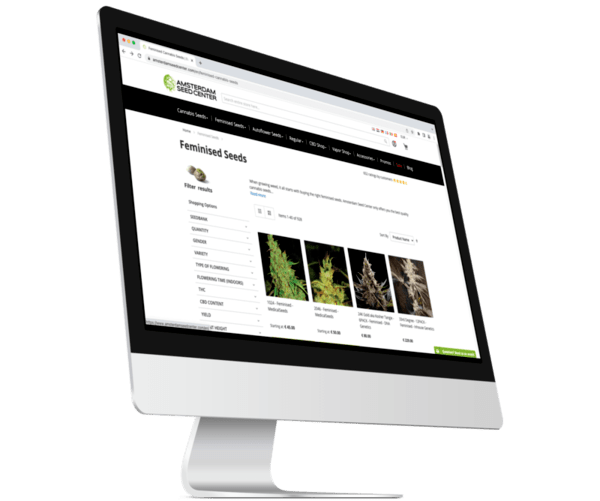 Amsterdam Seed Center was started in 2011 with the goal of being the greatest online source for cannabis seeds.
With over 30 years of knowledge and over 40 seed banks offering over 1500 kinds under one roof, you can be confident that you are purchasing the proper seed for your requirements.
Their knowledgeable staff are ready to provide you with prompt and dependable customer service.