This has been one of the most remarkable strains that I have come across recently. Sugar Black Rose is one of the premium strains from Delicious Seeds, a highly respected Spanish cannabis breeder.
According to the description on their website, it is a very strong Indica that has won a great deal of prizes around the world over several years. Having seen the results of this plant I am really not surprised!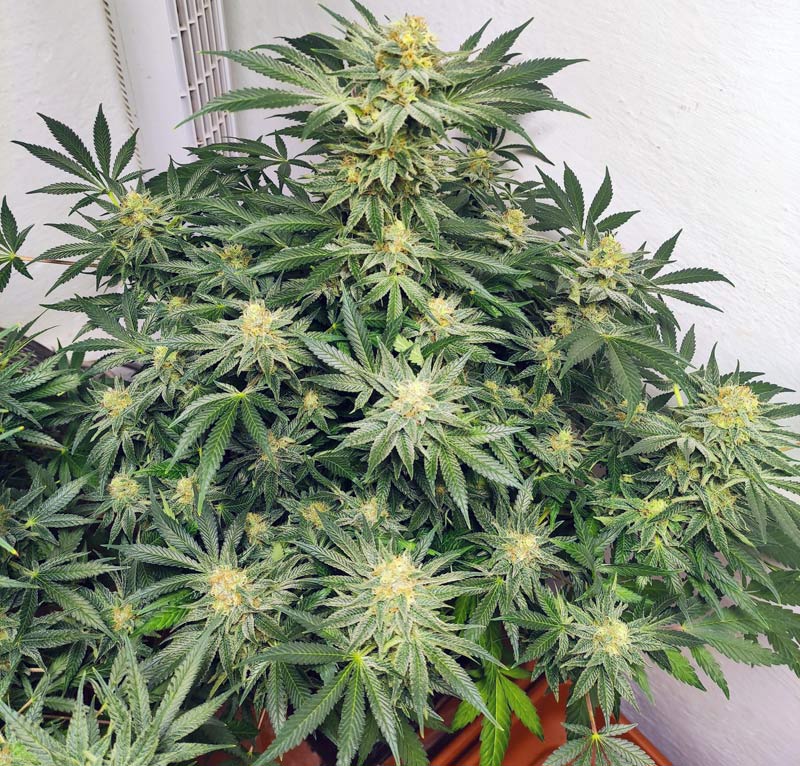 Growing Sugar Black Rose
Grown indoors, you can see that the plants (with just one topping) stayed low and bushy.
There were no growing problems and the plants were vegged for around 8 weeks in total. In the end we got between 50 and 70 grams per plant using an Easy Grow S600 V2, growing in coco with Maxibloom and Calmag only.
Some plants have decent side-branches, with good amounts of bud on them but this growth really was on another level, the side-branches got their own side-branches and every plant was literally covered in hefty amounts of flowering bud.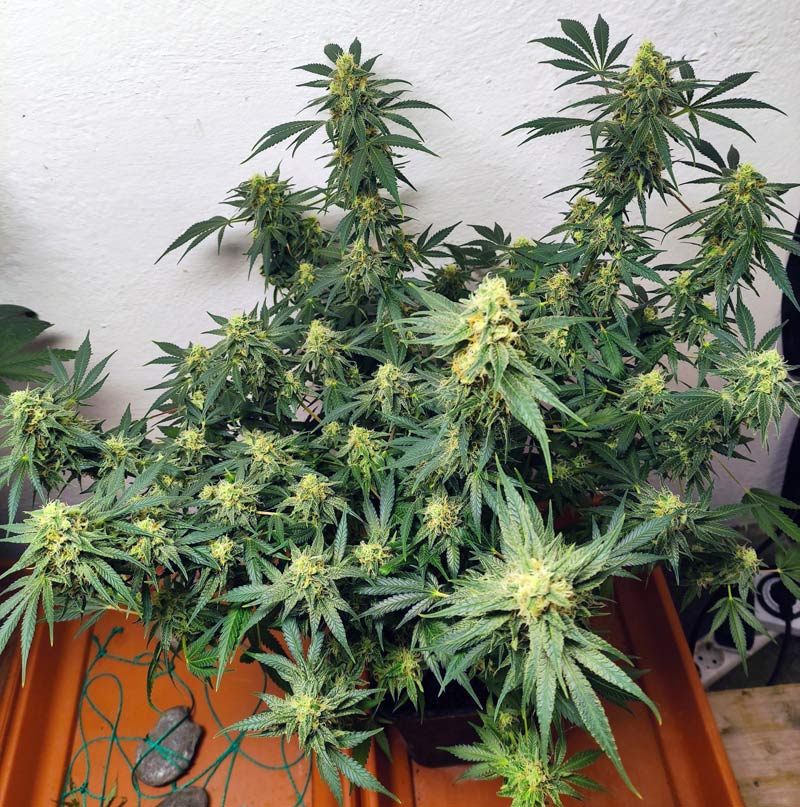 Outdoors these plants can get large, despite their short nature indoors I have seen outdoor specimens grow to well above six feet in height.
Then there is the smell. An early bud taken tasted a little bit like mouthwash to one person, but as the plant dried properly the smell from the buds was loud, earthy and reminiscent of skunk, with an extra special something. It was unique and generally speaking people absolutely loved it.
Smoke Report
One hardcore chonger I know said it was 'the best weed so far this year' and another mate instantly appreciated the strength of this product, which definitely ticks all boxes. Effect. Taste. Yield. All 10/10 I do have to say.
The effects come and quickly and deliver you to a serious chill zone for several hours. A gorgeous head and body hit leaves you with a very much upgraded dreamy mood. A Super Stone. You can still do your stuff though.
I cherished this strain which was head and shoulders above three other weeds I had at the time. It was one of those occasions where I was very very sad to see the jar empty, if you know what I mean? Will I grow it again? Definitely.